Andy Smith (president) is the Director of US Consumer Insights for The Hershey Company. Hershey ($7B) is the leading US confectionery company with such iconic brands as Hershey, Kisses, Reese's, Twizzler and Kit Kat. Prior to Hershey I spent time at Nabisco (now Mondelez), Johnson Wax and Mars. His neuromarketing experiences include The ARF's Neuro 1.0 "How Advertising Work" initiative and he currently is a Forum Leader for the ARF's initiative on Creative effectiveness (utilizing neuroscience tools). As a buyer of research, he has partnered with many members of the NMSBA to field research projects across all neuromarketing methods. I've also partnered with Penn State University's Center for NMR Research to utilize fMRI to explore category and branding dynamics. 
His experiences will enable him to bring the business and client side perspective to the NMSBA. This view of the discipline should help with the drive towards increased adoption of neuromarketing tools across clients by helping to figure out how these new methods fit with traditional research tools and ultimately, connect methods to drive better understanding of consumer behavior and business growth through better insights.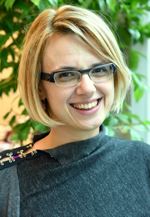 Dr. Ana Iorga is a savvy consumer neuroscience expert with a deep abiding passion for bringing science to marketing. She is a professional who has spent over a decade in working with business as well as academia. Ana, having founded one of the fastest growing full service advertising agencies, has deep expertise in the world of design, communication, branding and the creation of marketing campaigns for brands across diverse industries such as Consumer Goods, Retail, Finance and Media. Given her unique academic background, Ana then set out to found Buyer Brain, a consumer neuroscience research lab, that focuses on delivering non-conscious insights which drive deeper customer engagement.

Ana is a Medical Doctor that holds a double MBA degree in Marketing and Finance from the University of Ottawa & Bucharest School of Management and is currently a PhD scholar in consumer neuroscience with the Bucharest Academy of Economic Studies. Dr. Iorga has been a member of TAAN, a global network of senior advertising professionals since 2009. She also serves on the editorial board of NMSBA's Insights Magazine. Ana is a lecturer at Hamburg Media School's Neuromarketing Manager Program and co-editor of Ethics in Neuromarketing, a path breaking book exploring the ethical challenges in Neuromarketing.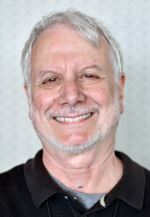 Dr. Steve Genco has been involved in neuromarketing since 2006 as an entrepreneur, CEO, Chief Innovation Officer, independent consultant, writer, and speaker. Over the past two years, Steve has been teaching and writing full-time about neuromarketing, authoring the first comprehensive overview of the field (Neuromarketing for Dummies, 2013) and presenting and explaining neuromarketing and consumer neuroscience concepts to hundreds of clients, business people, and students in workshops and classes around the world.
As a member of the NMSBA Board, Steve would focus on helping our organization grow its marketing and educational outreach to the scientific, business, and educational communities. I am particularly interested in three topics: Helping the NMSBA establish stronger ties with educational institutions that are building programs and curricula for training the next generation of neuromarketing researchers. Contributing to the further development and launch of the NMSBA Corporate Accreditation Program. Expanding corporate and business membership and participation in NMSBA programs and events.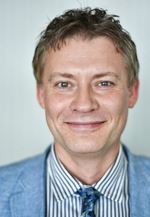 Rafal Ohme PhD is one of the world's pioneers in consumer neuroscience. He is a professor of psychology, expert in emotions, communication and brain research. He held a Fulbright scholar at Kellogg School of Management, at Stanford University he conducted research on unconscious emotions. Awarded by the President and the Prime Minister of the Republic of Poland. He teaches in Poland at University of Social Sciences and Humanities and is a visiting professor at Renmin University of China.

Founder of NEUROHM, a company emerged from his innovative R&D started in 1997. NEUROHM has licensed its methods to over 20 research companies around the world, including the US, Europe and Japan.

Member of major marketing, psychological and neuroscientific associations, has written more than 150 articles and chapters and published in top scientific journals. Author of Unconscious Affect (2007), Subliminal Facial Information (2003), and trilogy Automaticity (2001, 2003, 2003). He was a guest speaker at seminars and workshops on 5 continents in 30+ countries.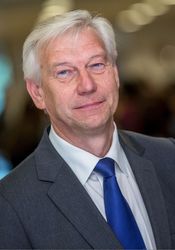 Professor Ale Smidts is a professor of marketing research and chair of the Department of Marketing Management, Rotterdam School of Management, Erasmus University (RSM). He is director of RSM's Erasmus Center for Neuroeconomics and the former dean of RSM Research (2004-2011). His current research focus is decision neuroscience and neuromarketing, including the neural processes underlying consumer decision making and social influence. He also teaches about these topics.

His work on decision neuroscience has appeared in the Journal of Marketing Research, Psychological Science, Marketing Letters, the Journal of Economic Psychology, and in major journals in the field of neuroscience such as Social Cognitive & Affective Neuroscience, the Journal of Neuroscience, Nature Reviews Neuroscience and Neuron. His previous work on behavioral decision making and persuasive communication has appeared in major journals in the field of management such as Management Science, the Academy of Management Journal, Marketing Science, the International Journal of Research in Marketing, Journal of Consumer Psychology and the Journal of Consumer Research.